We provide transportation for families/groups to skiing, to the sea, weddings, concerts, meetings and other events. For more information contact us at: info@24hprestige.com or call us at: (+386)31333505.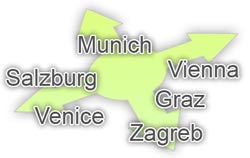 "Need transportation to the airport, to skiing, to the sea, to a meeting, wedding, concert or any other event, and you do not know to whom to turn to? Welcome to the website of your carrier. We offer high quality services with the latest vehicles and with friendly and experienced drivers. So your choice is simple, everything else will take care of us.
All the knowledge we have gathered over several years. In the past year, our services are already tested and praised by thousands of people."

Transfer to the Munich Airport, with the possible departure from your home adress* everywhere in Slovenia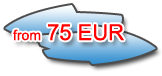 The online form you've done is the first step in the booking of transport in the direction of the desired airport or with a view to a stop on the way to go. Confirmation of reservations is mandatory. Price and departure are guaranteed with confirmation
By clicking on the link below you will appear online form to fill out. After that we will send you an offer.


( * Applies to the free service to destinations in the vicinity of the main ways outlined in the directions Maribor - Ljubljana - Jesenice in obratno. The departure from out of the stated direction is possible with minimal extra charge. )
info@24hprestige.com
| Gorazd Partlič s.p., Miklavž na Dravskem polju | Copyright © 2009-2023 | All rights reserved.